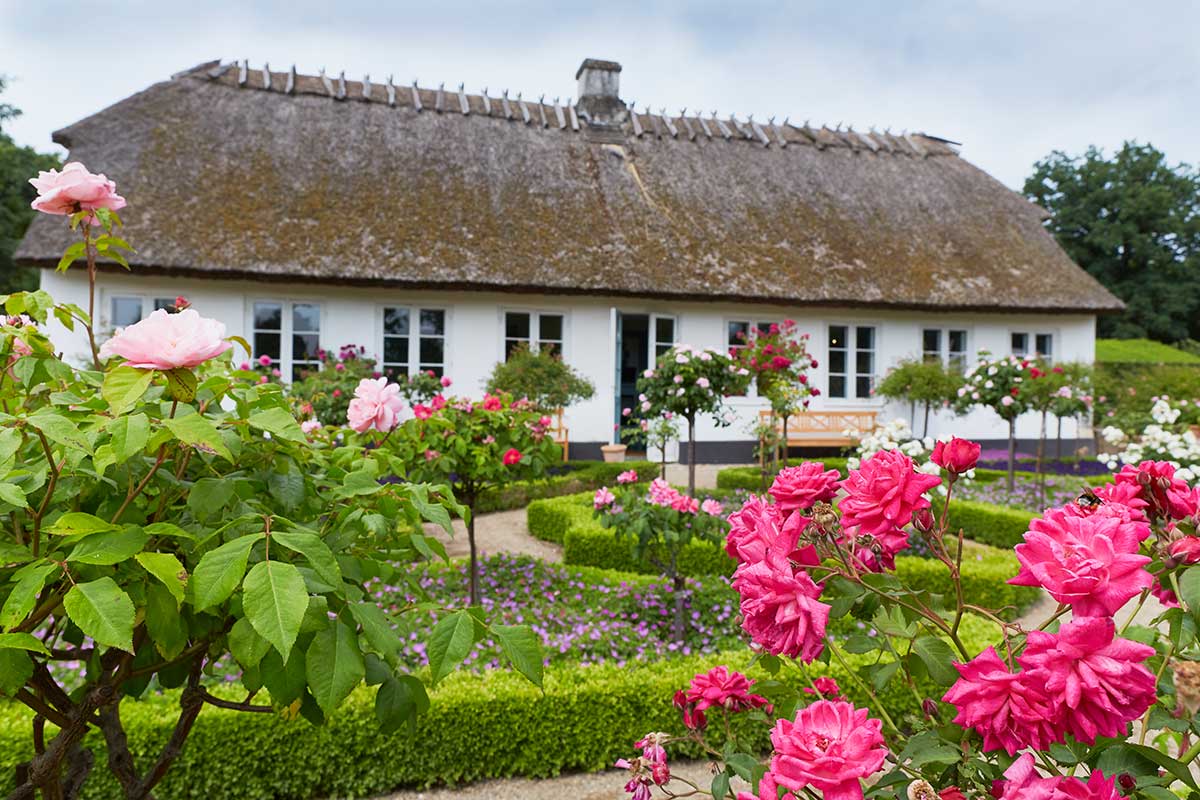 Dronning Louises Tehus
Dronning Louises Tehus is located at the southern end of Bernstorffsparken, which lies along Vældegårdsvej. From here you can walk down Ved Slotshaven with the park on your left and the garden and the Parade House on your right. At the end of the road is the nice little thatched house.
Chaya took over the lease of Dronning Louises Tehus in 2008, where we have been serving Afternoon Tea on the weekends ever since. In addition, we have other offers in the form of To Go serving, tapas evenings and all kinds of tea events. In addition to the beautiful Teahouse, we also have Paradehuset - a beautiful greenhouse from the 18th century. Both houses are rented out for private events.
Queen Louise's Tea House was originally used as guest accommodation for Bernstorff Castle during the reign of Christian IX (1863-1906). Here his wife, Louise, created an impressive rose garden in front of the house, which you can still enjoy to this day. Here she raised her many children, who would later form the backbone of many of Europe's royal families, and make herself known as Europe's mother-in-law.
Queen Louise took an interest in roses – a passion she lived out here in the beautiful Rose Garden, which she tended diligently and carefully. When she showed off the Rose Garden, she could also serve tea to her many guests in the cozy Teahouse.
We look forward to giving you an experience out of the ordinary with surroundings you won't find in many other places.
SEE MORE AT www.dronninglouisestehus.dk